Wire bee earrings hoop, unusual insect jewellery, handmade ​​of colored copper wire and silver. Delicate bee sculpture jewellery art earrings mismatched.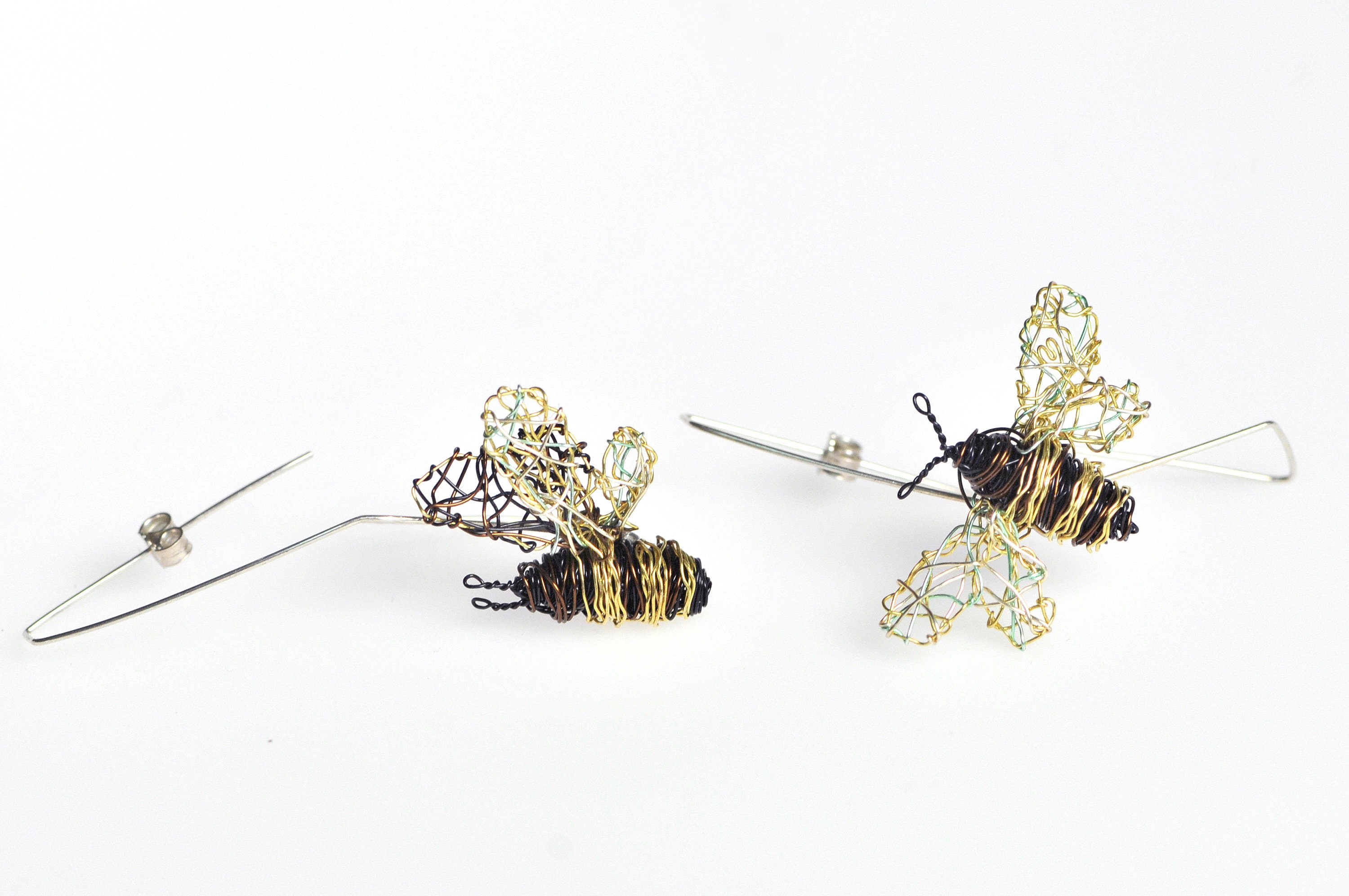 Wire bee earrings
*Dimensions
*The height of the bee with open wings, is 1.8 cm (0.71in), and the wingspan is 3.4 cm (1.34in).
*The height of the bee with closed wings is 2,5cm (0.98in) and the wingspan too.
*The overall height of the hoop earrings measures 5.5 cm (2.17in).
*The hoops are solid silver.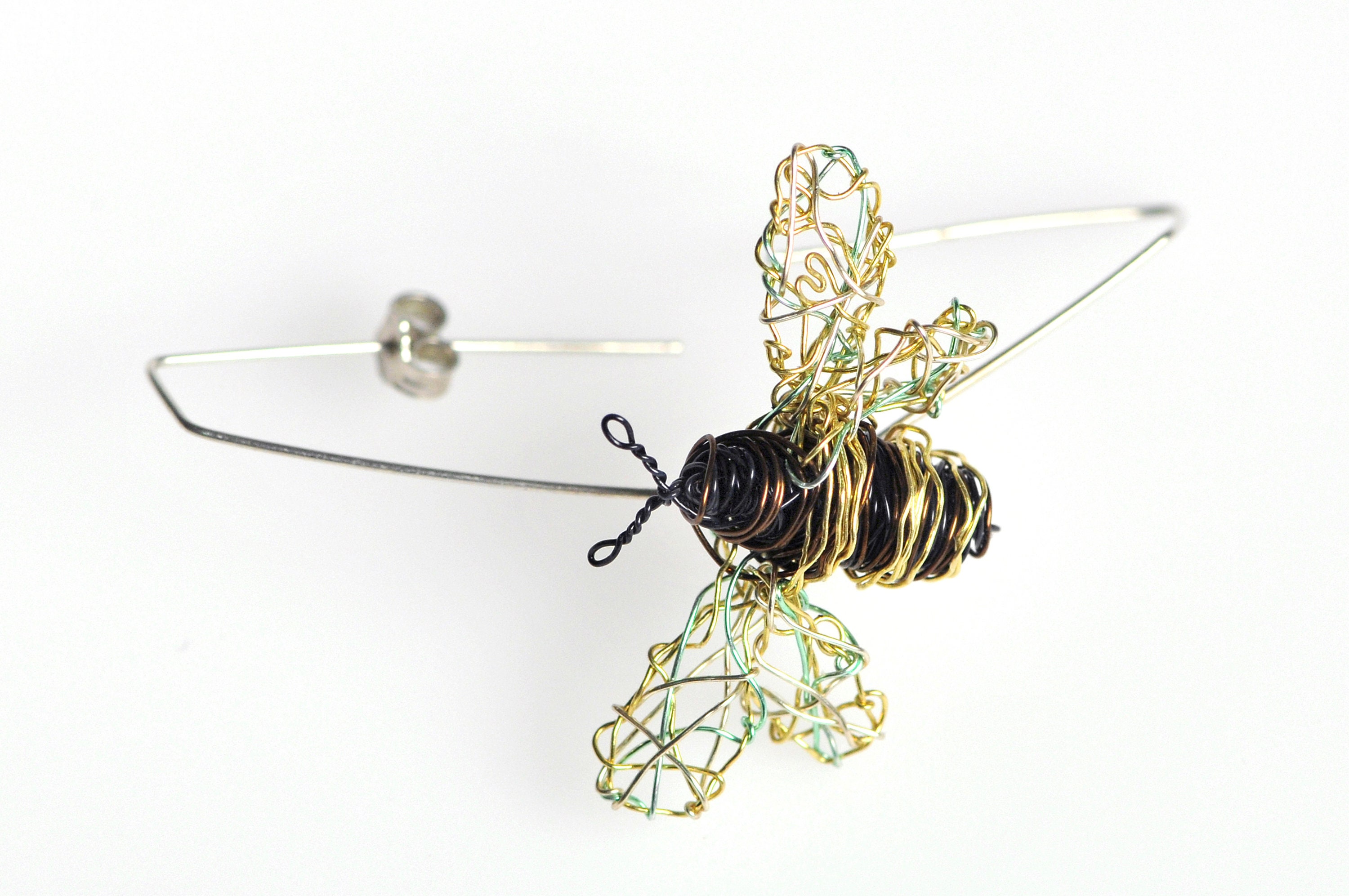 Bee earrings hoop
This listing is the same earrings, made of gold 14k, copper wire, and silver.
https://www.vmikro.com/listing/557263315/14k-gold-wire-art-honey-bee-earrings
*My "micro sculpture", statement, modern, wire art jewelry, evolved from many years of designing large-scale sculptures.
*Every piece of jewelry has a small wire BM, which means it has been created by me. All nice gift-wrapped, in handmade or plexiglass boxes in bags from recycled paper.
Please check my about page to learn more about my unique technique and the unusual material
https://www.vmikro.com/about
All orders are shipped via HELLENIC POST registered mail with a tracking number.
Shipping details below
https://www.vmikro.com/policy
If you have any questions I will be happy to help you.
Thanks for looking