Red heart necklace, sculpture wire art jewelry handmade of colored copper wire and silver.
Modern heart pendant, unique necklace for women.
https://www.etsy.com/listing/218449360/red-heart-necklace-sculpture-wire-art?ref=listings_manager_table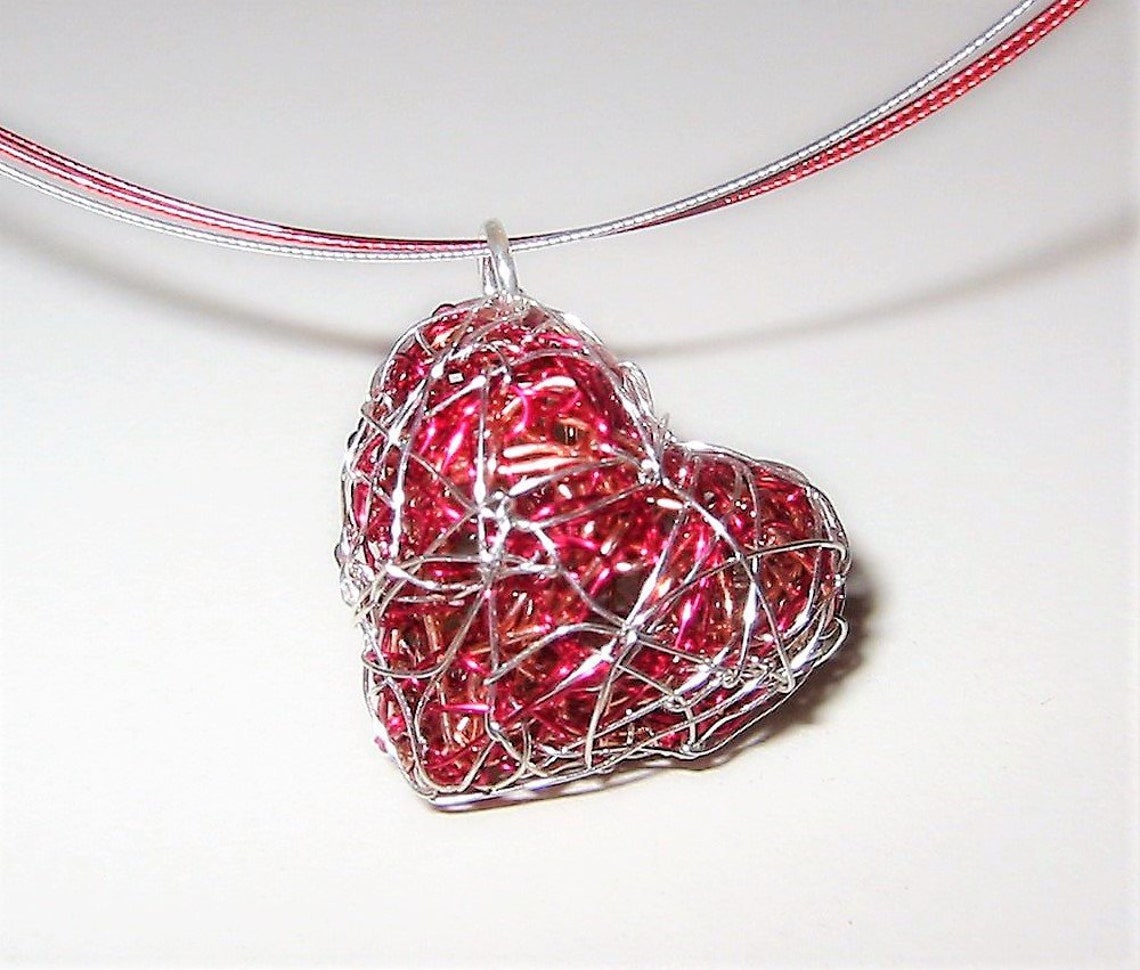 Red Heart necklace
*Dimensions
*Height and width : 2.2cm (087in).
*The love necklace, hanging from steel wire and the clip is silver.
*For more wire heart art necklaces take a look here
https://www.etsy.com/shop/VassilikiMikropoulou?ref=seller-platform- mcnav&search_query=Heart+necklace
My "micro sculpture", wire contemporary jewelry, evolved from many years of designing large-scale sculptures.
Each piece of handcrafted art jewelry is unique — impossible to reproduce exactly — truly one of a kind.
It has a small wire BM, which means it has been created by me. All nice gift-wrapped, in handmade or plexiglass boxes in bags from recycled paper.
Colored wire is a hypoallergenic material. Highly resistant to soap, water, turpentine, and liquid for polishing silverware which I actually use to make the colors shine. I have put this material on the test for many years!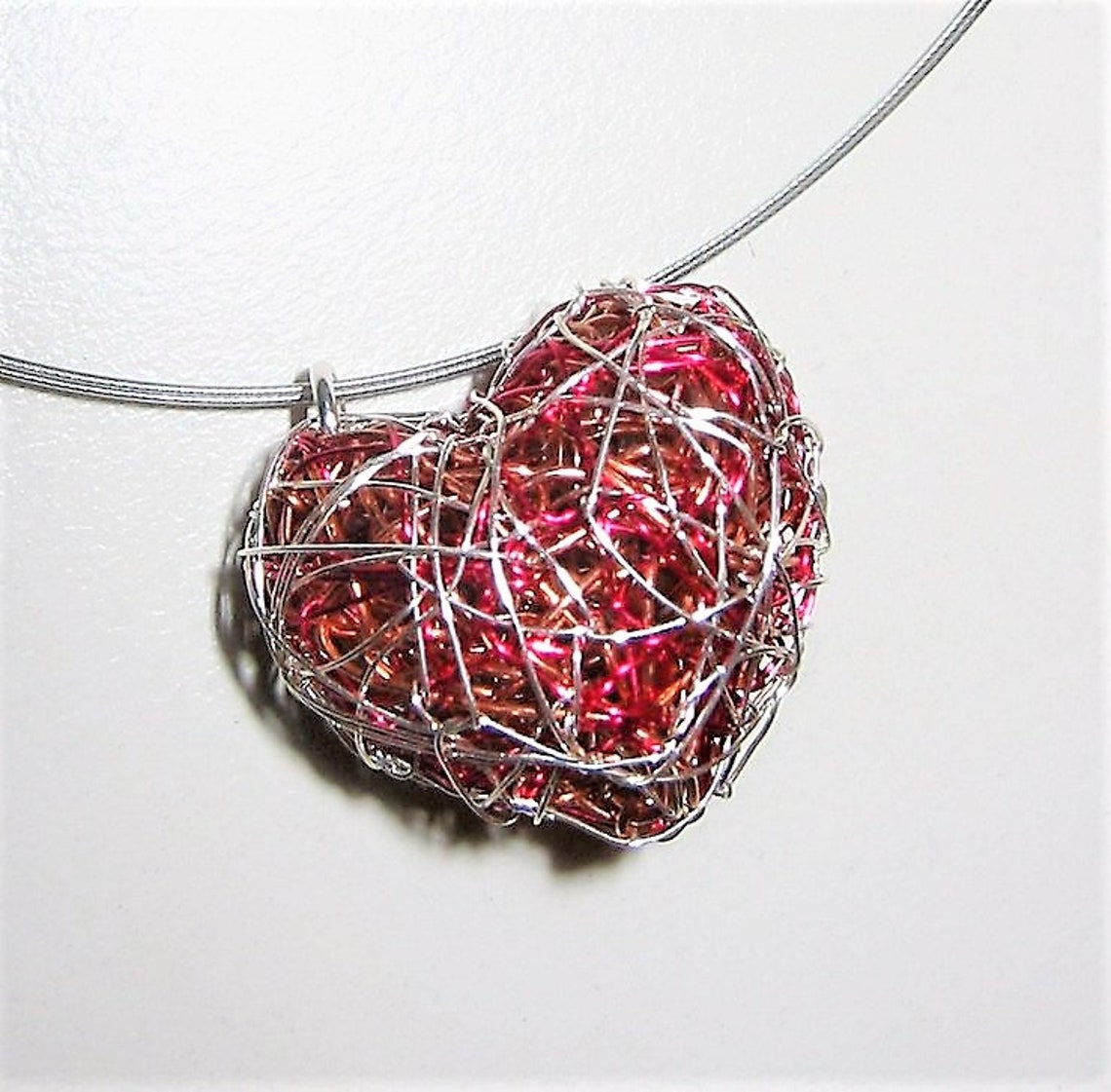 Heart art sculpture necklace