Silver ball chain earrings, modern thread wire art earrings handmade ​​of colored copper wire, and silver.
Sphere wire earrings, contemporary jewelry.
Ball drop earrings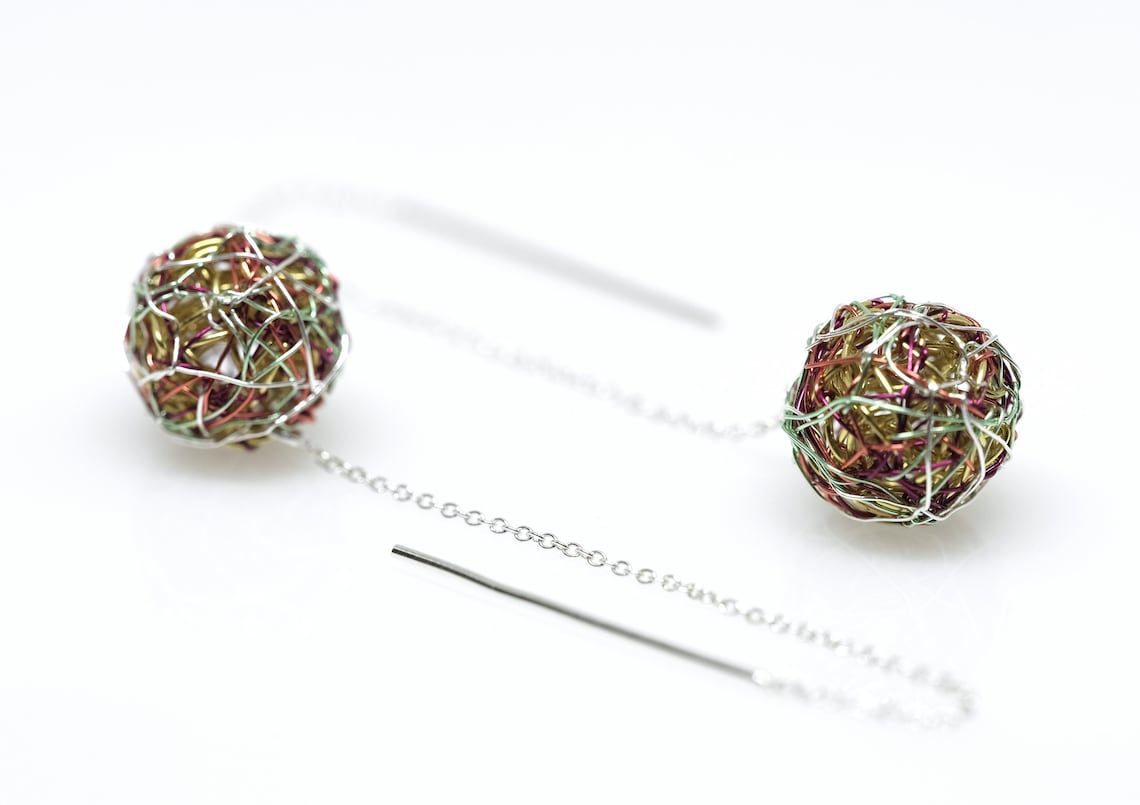 Silver ball chain earrings
*Dimensions
*Height : 1.50cm (0.59in).
*Width : 1.50cm (0.59in).
*The length of each earring can be adjusted depending on how far the chain is pulled through the ear.
*Clips from which standing the art earrings are solid silver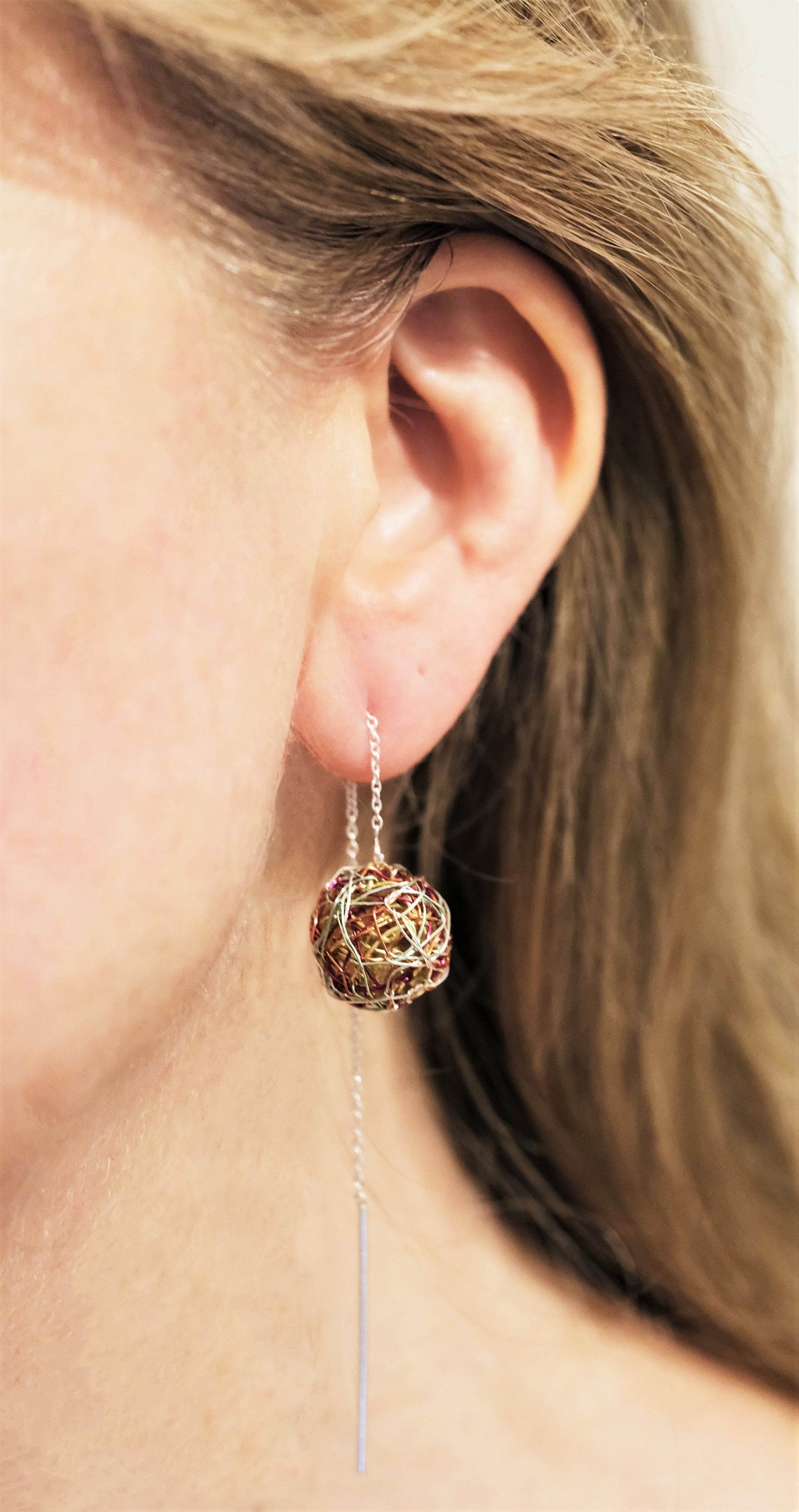 Gold ball threader earrings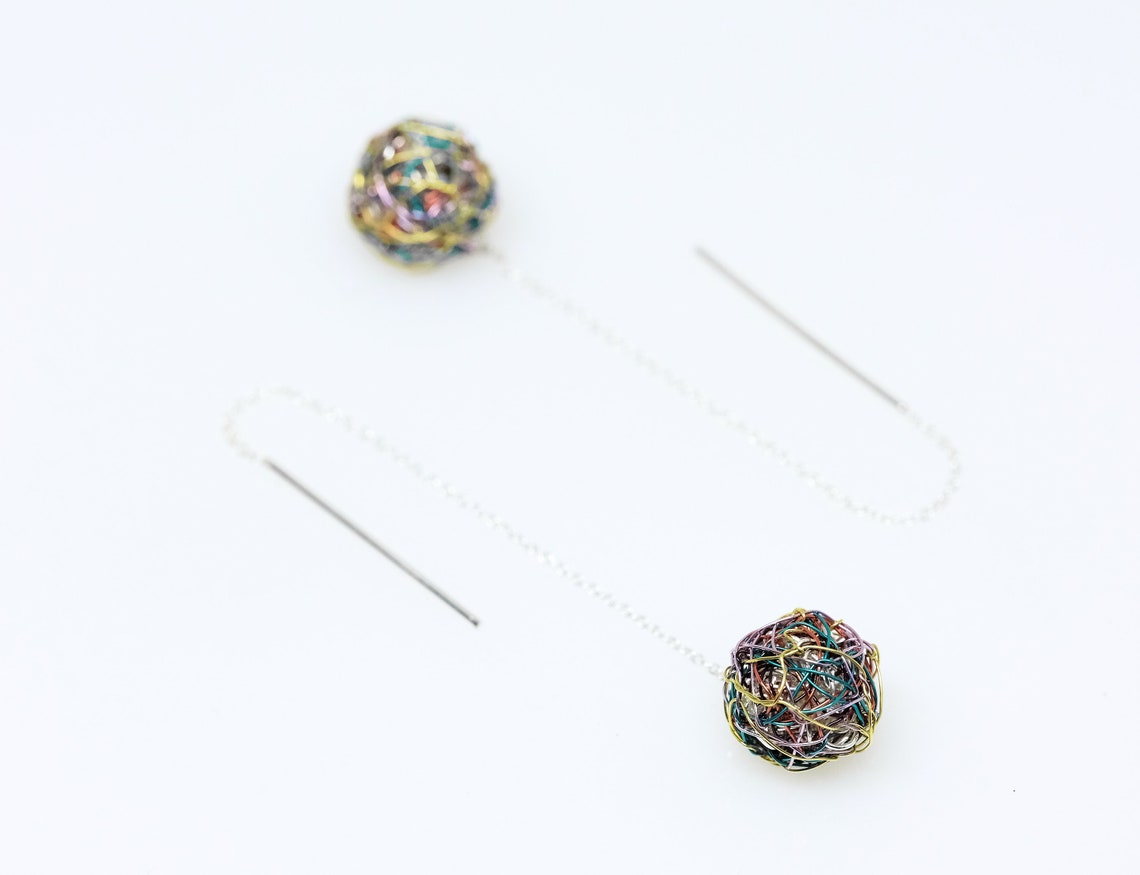 Contemporary earrings
My "micro sculpture", wire contemporary jewelry, evolved from many years of designing large-scale sculptures.
Each piece of handcrafted art jewelry is unique — impossible to reproduce exactly — truly one of a kind.
It has a small wire BM, which means it has been created by me. All nice gift-wrapped, in handmade or plexiglass boxes in bags from recycled paper.
Colored wire is a hypoallergenic material, highly resistant to soap, water, turpentine, and liquid for polishing silverware, which I use to make the colors shine. I have put this material on the test for many years!